Custom investments can be identified as vehicles with a superscript "CI" in your client holdings.  To create a custom Investment, follow the below instructions:
Step #1 - Navigate to the Application Management section of your Fiduciary Focus Toolkit, select Custom Investments and +Add New Custom Investment.                    
Step #2 - Complete Required Fields and add the Custom Investment (please note, if you wish to upload data with your Custom Investment, check the box labeled Upload additional data points after adding investment.; if you choose to not upload data with your Custom Investment, the CI will be used as a placeholder and the CI has been created).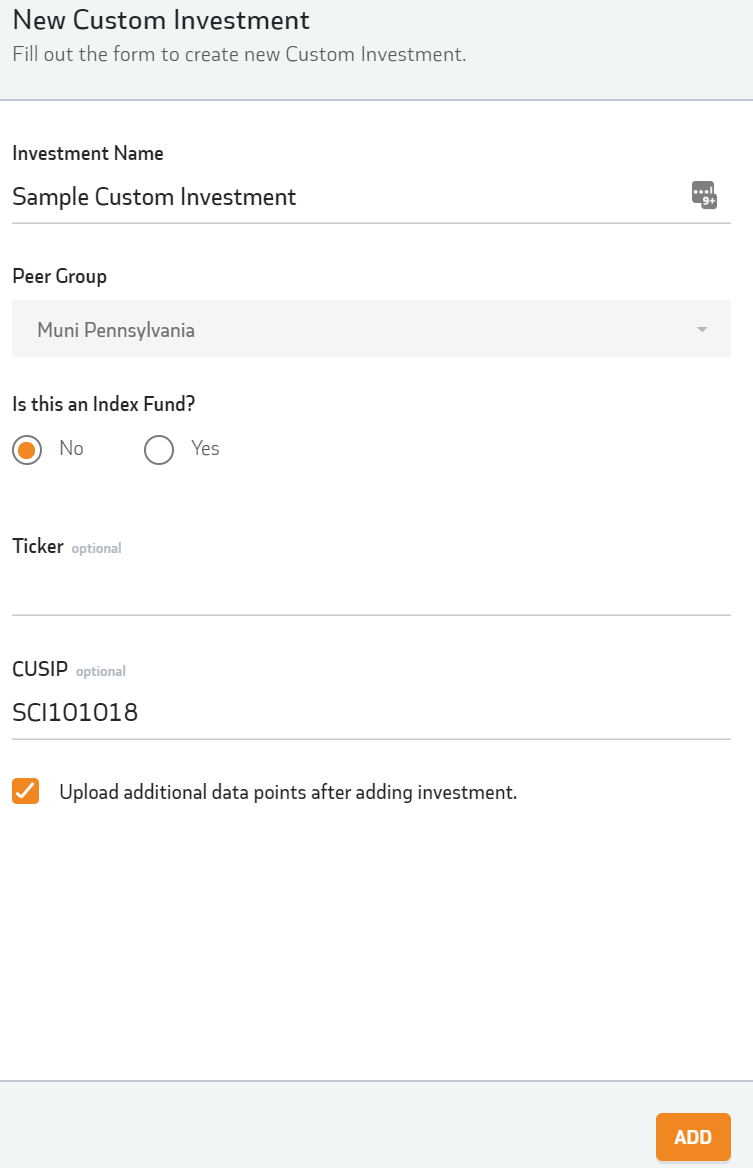 Step #3A - If you choose to upload additional data points, you will be directed to the below screen after adding the custom investment.  Click the Download Excel Template with Existing Data hyperlink.  Due to this being a brand new custom investment, the excel template will be blank.  
Step #3B - Enter all applicable fields in Monthly Return Stream, Investment Data, and Investment Strategy Summary):
Monthly Return Stream
Investment Data
Investment Strategy Summary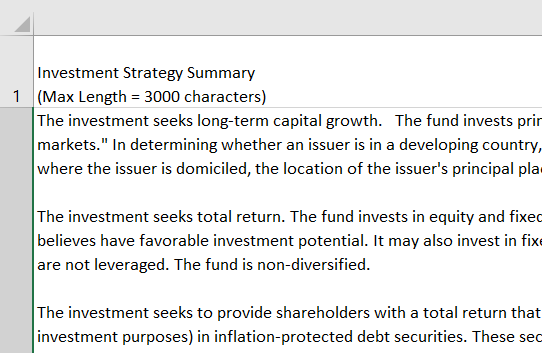 Step #4 - After completing the applicable fields, save the file (as is Ticker_Investment Name or CUSIP_Investment Name), and upload by following the below prompts. 
E.g. SCI101018_Sample Custom Investment
After you've created the custom investment, edit/input data by clicking on the action button "⋮" and selecting Manage Data to repeat the process every data period.
Follow steps 3A through 4 to input new data.  Please be sure to keep all existing data in the file that you want to remain in the system. 
If you have any questions, please contact our Client Engagement Team at support@Fi360.com or toll free, 844-394-9960.