Customize the cover page available on reports within the Fiduciary Focus Toolkit™.
Click on Application Management (gear icon in top right corner).


Select Cover Sheet from the options on the left.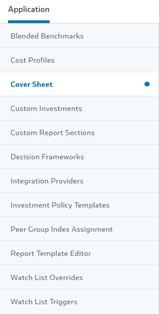 Edit Preparer Information: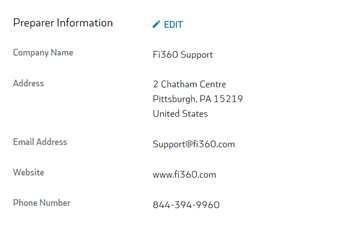 Load Brand Logo:
When you first login the logo will look like the image below:


Click edit and the next page will pull in.


Once the software accepts your file your edit section should look similar to the image below:


Edit Footer Disclosure: