Summary
The update so many of you have been waiting for is now here! You have direct access to create your own custom report templates in the Fiduciary Focus Toolkit™! Also in this release, a massive time saving feature has been added to the Proposal creation process which allows you to auto-populate a proposed lineup/portfolio based on your desired characteristics.
New Feature – Report Template Editor
While the Monitoring and Research report templates were introduced during the last year, the editor has been unavailable for you to utilize directly. Within Settings, you can now create your own custom Research and Monitoring report templates which can then be used for report production.
The Templates allow you to customize your report experience in many ways including what sections to include, what order you want them, what grouping and sorting to use within a section along with other section specific options such as hiding the Fi360 Score or $ Amounts or only including investments on watch.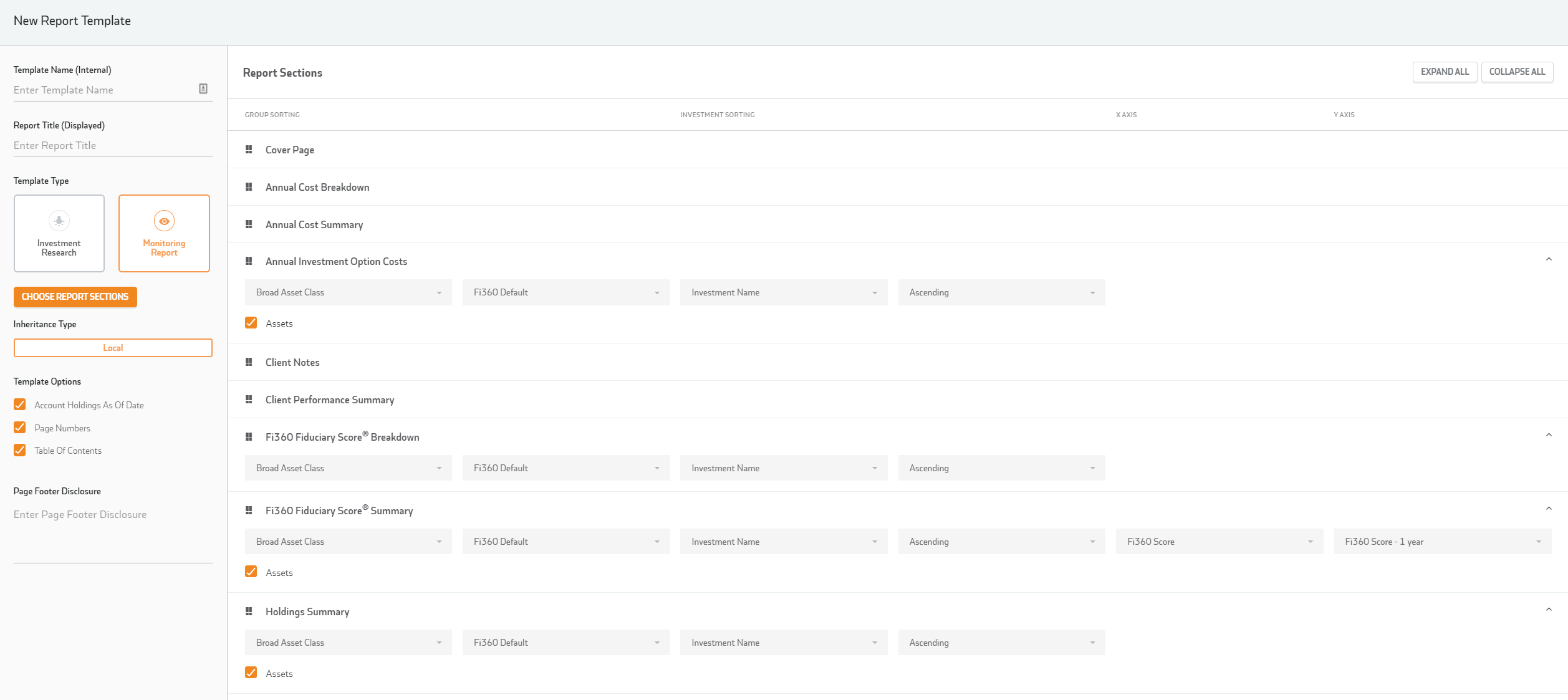 For more information on how to create your own template, and what report sections are available, please visit our Report Template Configuration help article.
New Feature – Auto-Populate a Proposal
Deciding which investments belong in a new proposal can take a lot of time. You need to look at what the client currently holds and compare that to what's available on the product platform you are recommending. From there, you need to select the best investments which met your specific due diligence and compensation requirements and do this for each asset class. This can take hours if not more to complete. The Auto Populate wizard will guide you through a set of questions and do much of the leg work for you!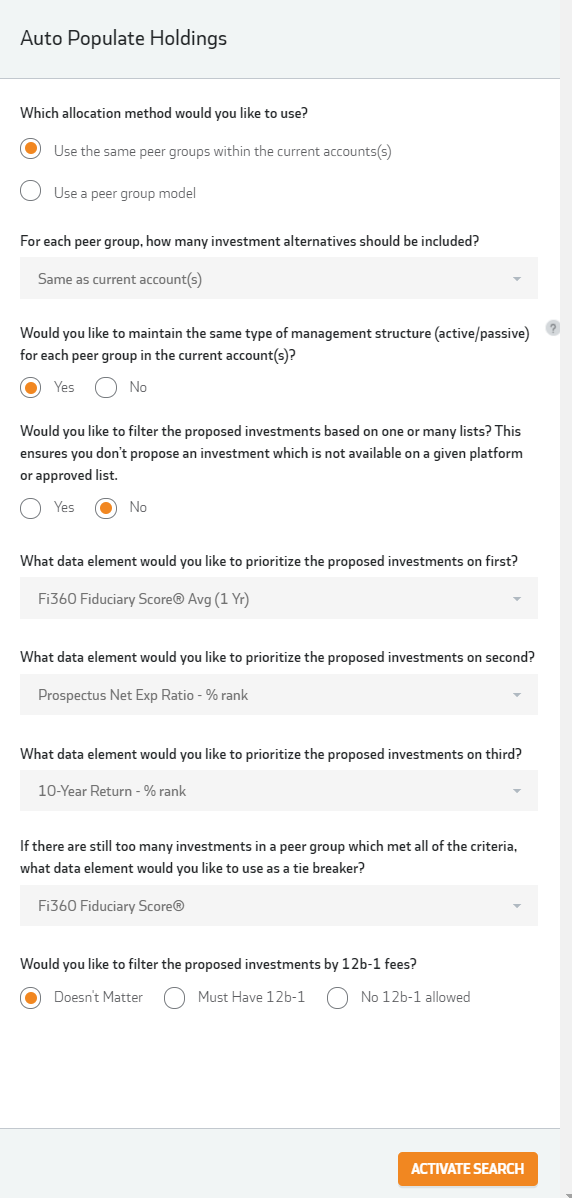 Once you're on the Proposal creation screen, you'll see a new option to Auto Populate which will open the configuration area. Check it out or learn more here!
Improved Feature – Deactivate an IPS
On certain occasions, you may find a need to de-activate an IPS so that you can merge two accounts together under one IPS/Monitoring Report. Previously, that was very difficult to do. Those days are gone. You can now de-activate an IPS using the action button "⁞" on the policy row. Once de-activated, you can then add the account to another policy in seconds.
Integrations
We have more integrations to announce! The following providers are now active:
Ktrade
Lincoln Financial
Reliance Trust
TPP